ASIBA Masterclasses are online events lead by expert outside speakers giving students a taste of what it might be like to study at university and to find out more about different careers.
Find out more and register below.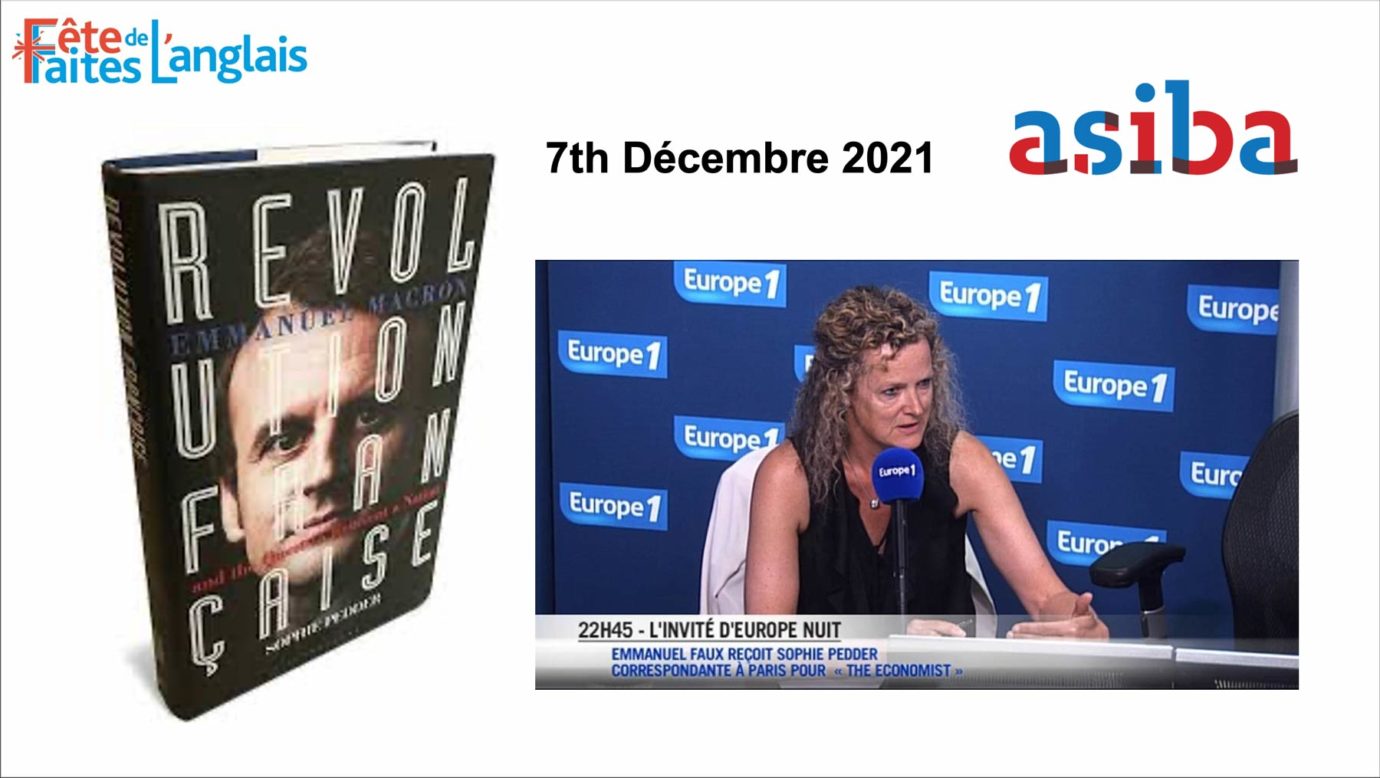 The French Presidential election campaign
Sophie Pedder, Paris Bureau Chief at The Economist, will lead a discussion with students on the French Presidential election campaign on Tuesday 7th December 2021 (19h00 – 20h00 CET). The event will take place online and registration details can be found below.
Sophie Pedder will speak in English but is more than happy to receive questions in French.
More about Sophie Pedder
Sophie Pedder has been the Paris Bureau Chief of The Economist since 2003. As well as writing for The Economist, she has had articles published in Prospect, Foreign Affairs, Le Monde, Paris-Match and Le Figaro, among others. She appears regularly to comment on French politics on CNN, the BBC and other media. In 2012 JC Lattès published her (French) book Le Déni Français, which Reuters described as a 'media phenomenon'.
Sophie is also author of Revolution Française: Emmanuel Macron and the Quest to Reinvent a Nation (Bloomsbury 2018). Meticulously researched, enriched by interviews with the French president, and written in Pedder's gripping and immensely readable style, this is the essential, authoritative account for anyone wishing to understand Macron and the future of France in the world. For more information, click here.
And you can follow Sophie on Twitter.
The day before the masterclass, you will receive a confirmation email containing information about joining the webinar.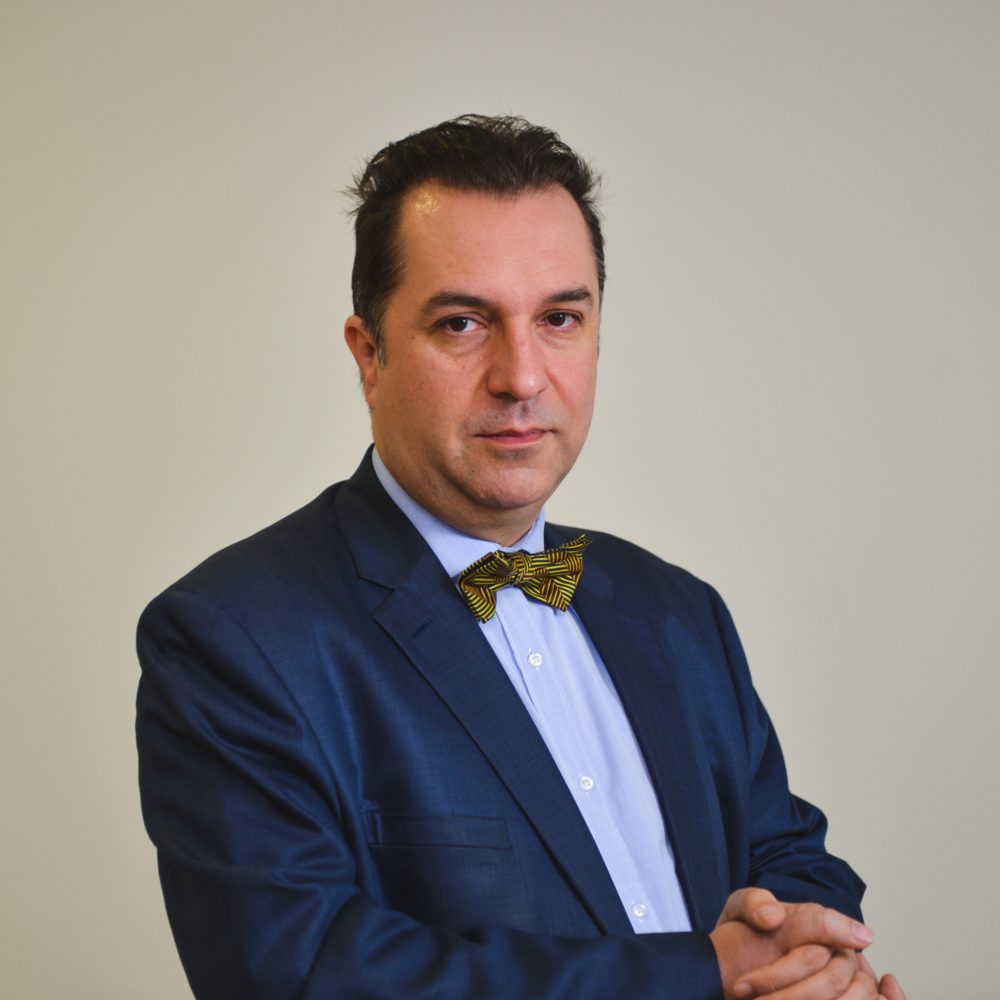 Discover Financial Markets
Prof. Longin (ESSEC Business School)
13th January 2022
In a pedagogical and fun manner, this masterclass led by Prof. Longin proposes an original approach to discover financial markets. It uses the SimTrade simulation platform which provides you with a learning by doing experience. Simulations is a great way to get creative and think differently. No prerequisite to attend this masterclass (remember that a trader has only two words in his/her dictionary: buy and sell).
This masterclass uses market simulations, which reproduces in a realistic way the world of trading rooms in investment banks. In a fictitious but realistic way, you can send orders to buy or sell stocks within predefined and reproducible market scenarios. The originality of SimTrade is to simulate not only orders sent by SimTraders but also the realistic behavior of other traders, the events about firms and the evolution of financial asset prices. In such a complete simulated world, SimTraders have a direct impact on the market. The masterclass will continue with a discussion of the knowledge and skills necessary to work in the financial sector or occupy financial functions, a presentation of finance jobs and the type of studies that can bring you to these jobs.
More about Prof. Longin
François Longin is professor of finance at ESSEC Business School and consultant for financial institutions and firms. He graduated from the French engineering school Ecole Nationale des Ponts et Chaussées in 1990 and got in PhD in finance at HEC Paris in 1993 with his thesis "Volatility and extreme price movements in equity markets". He then conducted research on financial markets at New York University and London Business School. His research works deal mainly with extreme events in finance and financial applications of extreme value theory in risk management and portfolio management. His works have been published in international scientific journals such as Journal of Finance, Journal of Business, Review of Financial Studies, Journal of Banking and Finance, Journal of Derivatives, and Journal of Futures Markets.
The domain of expertise of Prof. Longin covers risk management for banks, portfolio management for fund management firms, financial management for firms and wealth management for individuals. He is a consultant for international institutions in these areas. More on www.longin.fr.
Prof. Longin currently contributes to the SimTrade project, which is a pedagogical tool to understand how financial markets work and to learn to act in financial markets, and a research program to better understand the behavior of individuals and the statistical characteristics of financial markets. More on www.simtrade.com.
The objectives of this masterclass are to present some basic parts of financial markets. How do financial markets work? How can you intervene in financial markets? How are firms valued by financial markets? What are the activities and jobs in financial markets?
Register 24 hours in advance for this webinar:
https://zoom.us/webinar/register/WN_VftiSZY6SCeZH-L35vJjxA
On the day before the meeting, you will receive a confirmation email containing information about joining the webinar.
How to become an entrepreneur
Wednesday 26th January 2022 (19h00 – 20h00)
Stephen Leguillon is serial-entrepreneur and CEO of fast growing technology companies. Stephen founded Appetise.com in the UK, La Belle Assiette (private chef service in 5 countries, partially acquired by Elior) and GoCater (software business). In 2018, Stephen sold GoCater to its U.S. competitor ezCater ($320 million of  investment, $1.2 billion valuation) and then led the international markets for the ezCater group for 3 years. More recently, Stephen took the leadership of an insurance startup, Seyna.
Register for this webinar:
https://zoom.us/webinar/register/WN_xFKpFDkuQlCNmt3HuH4s1g
The day before the webinar, you will receive a confirmation email containing information about joining the webinar.
Studying Medicine in France
Thursday 3rd February 2022 (19h00 – 20h00)
Former British Section students and regular contributors to our Masterclass programme, Floriane and Sara will present a Masterclass on studying medicine in France, followed by a question-and-answer session.
Floriane is currently in her ninth year of medicine and is now specialising as a paediatric neurologist in Paris. Sara is a second-year medical student in the Paris region.
Register at least 24 hours in advance of this webinar:
https://zoom.us/webinar/register/WN_FhjNoYR1QfyVINTAThsdJA
The day before the masterclass, you will receive a confirmation email containing information about joining the webinar.
Brace! Brace! Using business, finance & management skills to lead an airline during a pandemic
Wednesday 16th February 2022 (19h00-20h00)
James Westgarth is currently Senior Director, Procurement at The Lufthansa Group. In this role, he has oversight of the external spend of the Group (2019: €22 billion). James recently led the initiative to secure supply chain resilience and working capital for the Group during the COVID-19 crisis. As a result, James and the Lufthansa procurement team received the 2021 Highly Commended Award from the Chartered Institute for Procurement and Supply  (CIPS) for Supply Chain Resilience in a Crisis. A native of the United Kingdom, he has lived and worked in several countries during his career including Australia, France, the United States and Germany. In addition to his professional role, he is also a doctoral researcher at Munich Business School and Ironman triathlete.
This interactive master class will place participants as members of the Board of Directors of "ASIBA Airways" during the COVID crisis. What decisions will you take as the crisis unfolds? What leadership, marketing, finance, operations, human resource and supply chain management skills will you employ? Can you ensure the survival of both the airline and your place on the Board?
Register for this webinar:
https://zoom.us/webinar/register/WN_wem9TXHgQGaFxXCiw3BdHg
The day before the webinar, you will receive a confirmation email containing information about joining the webinar.
Combating Climate Change – where do we go next?
Thursday 17th March 2022 (19h00-20h00)
Ever wondered what more you could do for the planet, other than switching off the lights, and avoiding buying plastic? Do you have a passion for the environment, perhaps studying life sciences, politics, technology, and wish to act against climate change? Perhaps you're considering studying Sustainable Development or a similar topic at university and wish to know what skills are needed to work in the sustainability field, then this talk is for you!
The discussion will cover a wide spectrum on the theme of "Climate Change". From what action do we need to take as individuals and as a whole? To what is the role of corporates, governments, NGOs? Do you think people movements such as Extinction Rebellion are helping to contribute to the cause or hindering it? And is "greenwashing" increasingly prevalent and how to see through it? We live in a society that is increasingly more reliant on technology: what role can technology play in combating and creating a Net Zero society?
Speaker: Penelope Guarnay
Penelope Guarnay has led sustainable business programmes since 2005, specialising in environmental sustainability across telecommunications, real estate, food and clothing retail industries. Her work has spanned M&S and BT's carbon targets, including BT's recent 2030 Net Zero target. During her time at Marks and Spencer's she worked on delivering the ground breaking sustainability programme, Plan A (because there is no Plan B for the one world we have).  She was a founding board director of the UK Energy Managers Association, and has worked with international NGOs such as WBCSD and The Climate Group to drive policies to address the climate crisis. More recently she established PAN Sustainability in order to support organisations across society and the economy to deliver sustainable change and  this year was invited by Cambridge University to be a tutor for their postgraduate courses in Sustainability.
Register for this webinar:
https://zoom.us/webinar/register/WN_dhcAjPf0RQWHSICYLmi6pA
The day before the webinar, you will receive a confirmation email containing information about joining the webinar.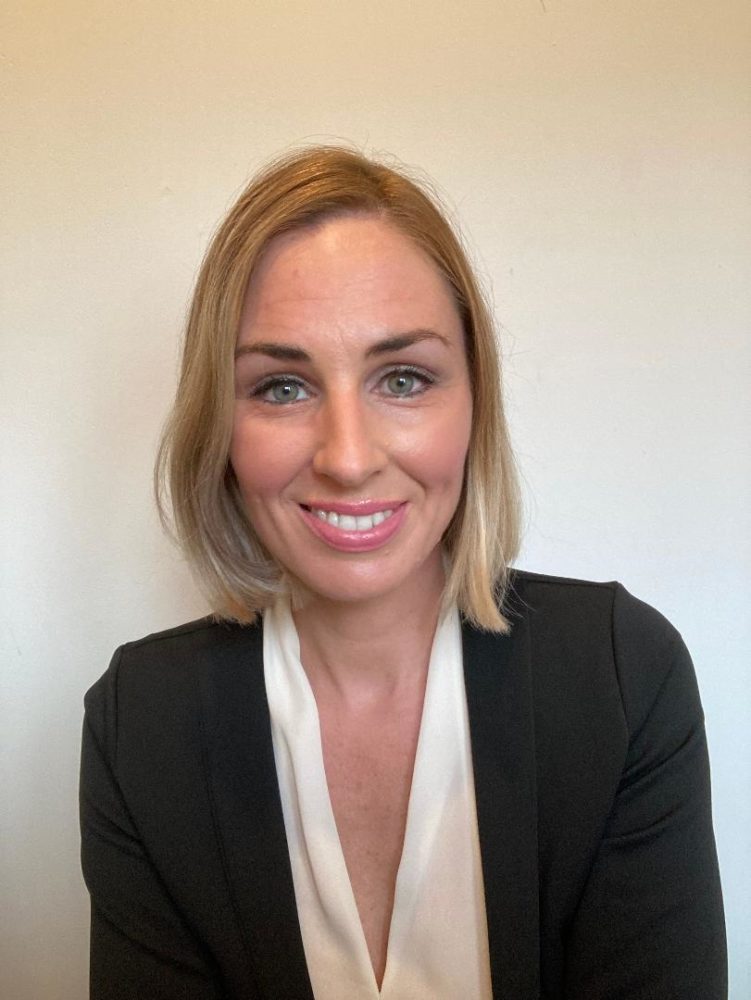 Cyber security and careers in cyber
Thursday 31st March (19h00 – 20h00)
Annick O'Brien, Chief Operating Officer, Cybsafe. CyberSafe is a security awareness and data analytics software that helps you reduce avoidable security incidents by measuring and improving your people's security behaviours. It's an app that helps people make better security decisions and provides real-time assistance in ever changing personal and work environments. This is behavioural security. Annick is a UK
solicitor, (England and Wales, Ireland); certified compliance officer (ACOI) and certified Cyber Risk Officer. She is a senior compliance lawyer with strong track record in compliance program management and training & awareness projects. She has run compliance programs for security companies, financial sector and FMCG. With a special focus on privacy, data integrity and information security she works to integrate risk mitigation in parallel to business strategy.
Register for this Masterclass :
https://zoom.us/webinar/register/WN_WCcD-pXhS2yV9SFb-9sJjA
The day before the masterclass, you will receive a confirmation email containing information about joining the webinar.
Energy transition for sustainable power mix
Thursday 21st April (19h00 – 20h00)
Ass Prof. Salah MORSILI, Energy Engineering Managing Director at EDF (Electricity of France)
MBA, 3 MSc (Nuclear Energy, Artificial Intelligence and Economics)
S.MORSILI has management, strategy, and experience from his work in the energy industry. Upon gradutation, he wanted to embark upon a fast-paced, intellectually challenging career in the energy sector. He started his career as a power plant design engineer. Then, he became a project director for new power plant projects in Latin Amercia, Russia, Middle East and France.
In 2021, he took the lead within EDF as engineering managing director in charge of implementing a global energy digital transformation.
Salah is energy engineer and economist with an MBA in International Business, and has graduated from Oxford University, HEC Paris and Sorbonne University.
He is also Associate Professor at French Petrolium Institute (Ecole Polytechnique), CentraleSupelec engineering schools and lecturer at Sorbonne University.
His domain of expertise covers Energy generation technologies design, Energy Geopolotics, Macroeconomy, Micro grids, Energy transition, Artificial Intelligence and Thermo-Fluid dynamics for Nuclear & Renewableenergy.
Over the past years, he was assisting CAE (Conseil d'Analyse Economique) in their economical modelling related to continually changing energy markets, especially the competitveness of electricity tariff between France and Germany for heavy industries.
The key objective of this masterclass is to share fundamental basic insights on energy generation technologies with market trends and needs. How do we generate energy? What are the energy engineers activities in energy sector? Why our economy is correlated to energy?
Students will be having a real-time interactive Energy generation and market: how electricity is generated and supplied to French and European household to satisfy their daily needs at the lowest carbon emissions.
Register at least 24 hours in advance for this webinar:
https://zoom.us/webinar/register/WN_mie0CE6OSAKWIaWr8W_uVQ
The day before the webinar, you will receive a confirmation email containing information about joining the webinar.
More Masterclasses to follow – watch this space!
Guardian Masterclasses is The Guardian's inspiring learning programme of interactive skills training workshops.
Featuring classes in the fields of creative writing, journalism, business, lifestyle and personal development, our online programme puts you in the same virtual room as Guardian journalists, award-winning novelists, trailblazing entrepreneurs, and leading scientists, as well as other like minds from across the globe.
Oxford University podcasts are part of the Open Education initiative to widen access to education and offer a wide range of lectures and readings across a broad range of subjects by leading experts.