ASIBA Masterclasses are online events lead by expert outside speakers giving students a taste of what it might be like to study at university and to find out more about different careers.
Find out more and register below.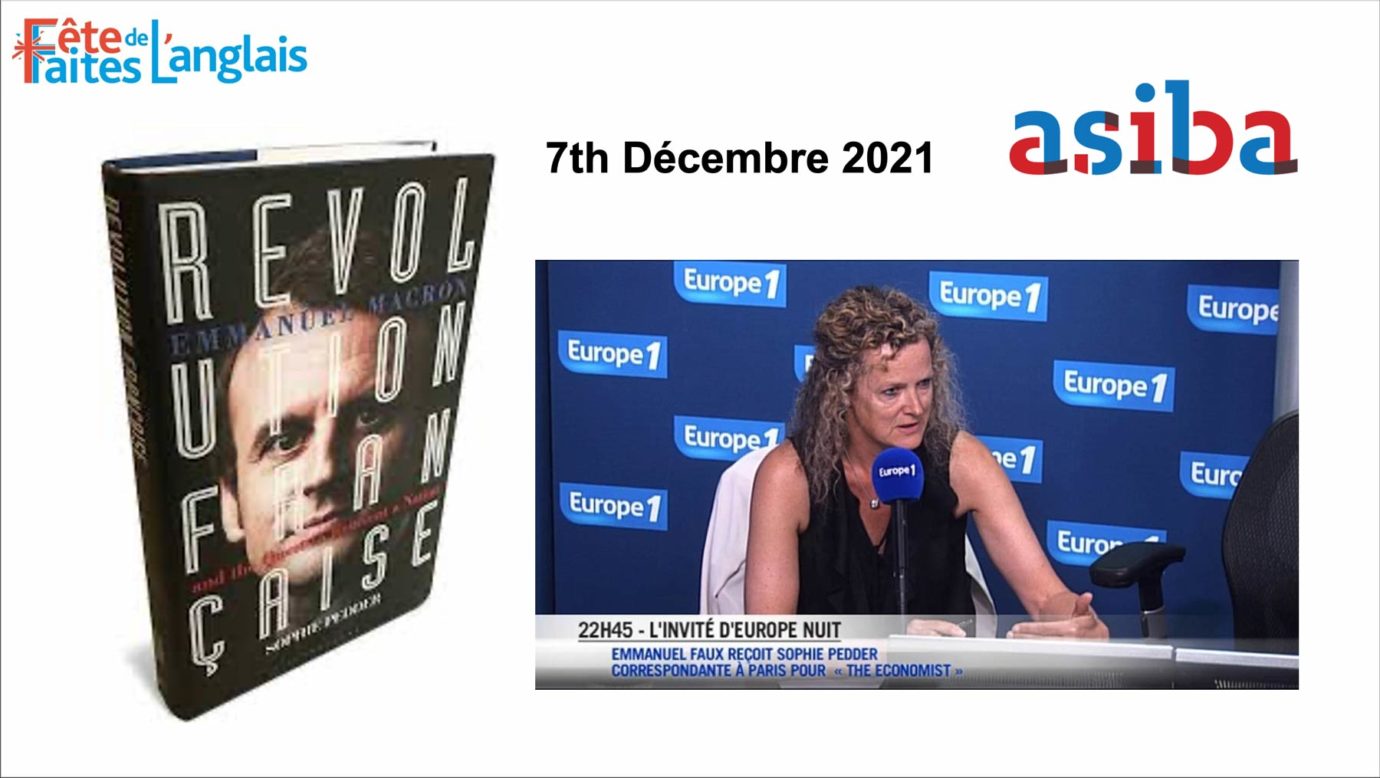 The French Presidential election campaign
Sophie Pedder, Paris Bureau Chief at The Economist, will lead a discussion with students on the French Presidential election campaign on Tuesday 7th December 2021 (19h00 – 20h00 CET). The event will take place online and registration details can be found below.
Sophie Pedder will speak in English but is more than happy to receive questions in French.
More about Sophie Pedder
Sophie Pedder has been the Paris Bureau Chief of The Economist since 2003. As well as writing for The Economist, she has had articles published in Prospect, Foreign Affairs, Le Monde, Paris-Match and Le Figaro, among others. She appears regularly to comment on French politics on CNN, the BBC and other media. In 2012 JC Lattès published her (French) book Le Déni Français, which Reuters described as a 'media phenomenon'.
Sophie is also author of Revolution Française: Emmanuel Macron and the Quest to Reinvent a Nation (Bloomsbury 2018). Meticulously researched, enriched by interviews with the French president, and written in Pedder's gripping and immensely readable style, this is the essential, authoritative account for anyone wishing to understand Macron and the future of France in the world. For more information, click here.
And you can follow Sophie on Twitter.
The day before the masterclass, you will receive a confirmation email containing information about joining the webinar.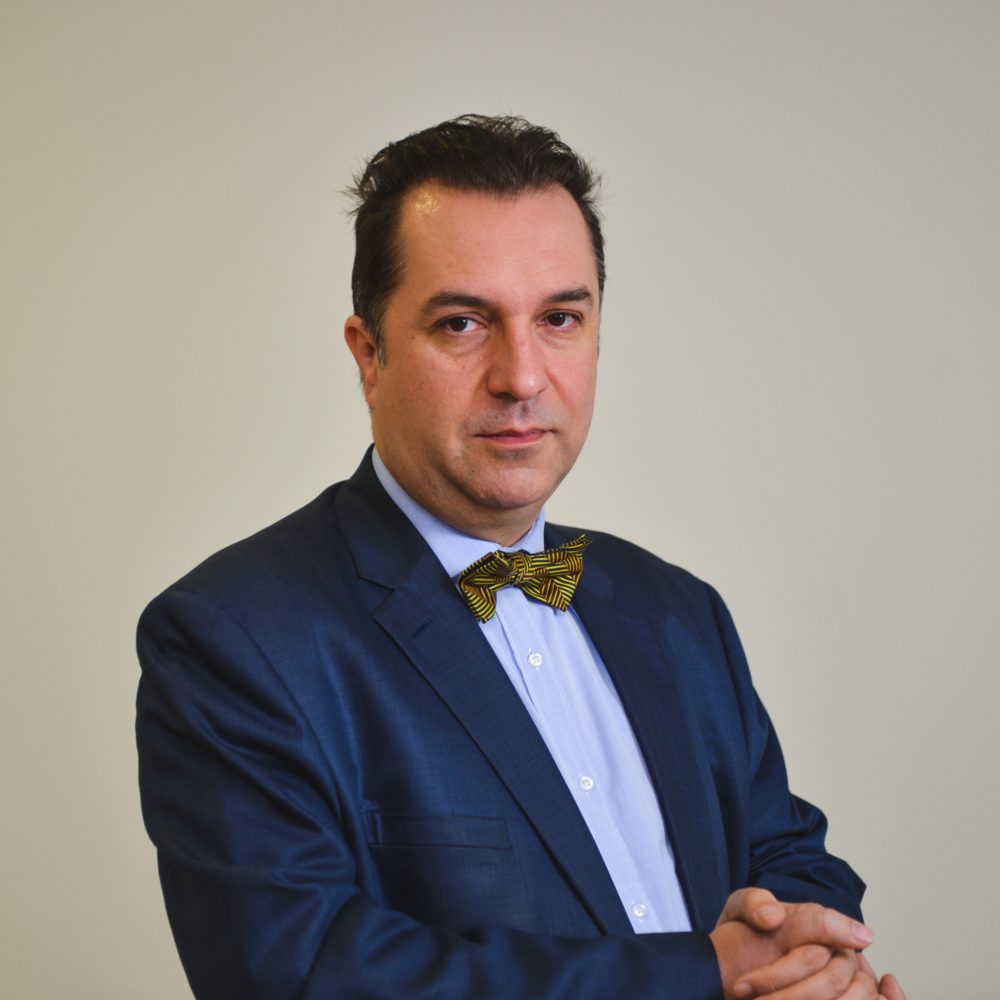 Discover Financial Markets
Prof. Longin (ESSEC Business School)
13th January 2022
In a pedagogical and fun manner, this masterclass led by Prof. Longin proposes an original approach to discover financial markets. It uses the SimTrade simulation platform which provides you with a learning by doing experience. Simulations is a great way to get creative and think differently. No prerequisite to attend this masterclass (remember that a trader has only two words in his/her dictionary: buy and sell).
This masterclass uses market simulations, which reproduces in a realistic way the world of trading rooms in investment banks. In a fictitious but realistic way, you can send orders to buy or sell stocks within predefined and reproducible market scenarios. The originality of SimTrade is to simulate not only orders sent by SimTraders but also the realistic behavior of other traders, the events about firms and the evolution of financial asset prices. In such a complete simulated world, SimTraders have a direct impact on the market. The masterclass will continue with a discussion of the knowledge and skills necessary to work in the financial sector or occupy financial functions, a presentation of finance jobs and the type of studies that can bring you to these jobs.
More about Prof. Longin
François Longin is professor of finance at ESSEC Business School and consultant for financial institutions and firms. He graduated from the French engineering school Ecole Nationale des Ponts et Chaussées in 1990 and got in PhD in finance at HEC Paris in 1993 with his thesis "Volatility and extreme price movements in equity markets". He then conducted research on financial markets at New York University and London Business School. His research works deal mainly with extreme events in finance and financial applications of extreme value theory in risk management and portfolio management. His works have been published in international scientific journals such as Journal of Finance, Journal of Business, Review of Financial Studies, Journal of Banking and Finance, Journal of Derivatives, and Journal of Futures Markets.
The domain of expertise of Prof. Longin covers risk management for banks, portfolio management for fund management firms, financial management for firms and wealth management for individuals. He is a consultant for international institutions in these areas. More on www.longin.fr.
Prof. Longin currently contributes to the SimTrade project, which is a pedagogical tool to understand how financial markets work and to learn to act in financial markets, and a research program to better understand the behavior of individuals and the statistical characteristics of financial markets. More on www.simtrade.com.
The objectives of this masterclass are to present some basic parts of financial markets. How do financial markets work? How can you intervene in financial markets? How are firms valued by financial markets? What are the activities and jobs in financial markets?
Register 24 hours in advance for this webinar:
https://zoom.us/webinar/register/WN_VftiSZY6SCeZH-L35vJjxA
On the day before the meeting, you will receive a confirmation email containing information about joining the webinar.
How to become an entrepreneur
Wednesday 26th January 2022 (19h00 – 20h00)
Stephen Leguillon is serial-entrepreneur and CEO of fast growing technology companies. Stephen founded Appetise.com in the UK, La Belle Assiette (private chef service in 5 countries, partially acquired by Elior) and GoCater (software business). In 2018, Stephen sold GoCater to its U.S. competitor ezCater ($320 million of  investment, $1.2 billion valuation) and then led the international markets for the ezCater group for 3 years. More recently, Stephen took the leadership of an insurance startup, Seyna.
Register for this webinar:
https://zoom.us/webinar/register/WN_xFKpFDkuQlCNmt3HuH4s1g
The day before the webinar, you will receive a confirmation email containing information about joining the webinar.
Brace! Brace! Using business, finance & management skills to lead an airline during a pandemic
Wednesday 16th February 2022 (19h00-20h00)
James Westgarth is currently Senior Director, Procurement at The Lufthansa Group. In this role, he has oversight of the external spend of the Group (2019: €22 billion). James recently led the initiative to secure supply chain resilience and working capital for the Group during the COVID-19 crisis. As a result, James and his Lufthansa procurement team received the 2021 Highly Commended Award from the Chartered Institute for Procurement and Supply  (CIPS) for Supply Chain Resilience in a Crisis. A native of the United Kingdom, he has lived and worked in several countries during his career including Australia, France, the United States and Germany. James started his procurement journey at Airbus in Toulouse, where he led the implementation project for a new travel management system across four countries. He subsequently expanded his scope to category strategy development, sourcing, contract management and Supplier Relationship Management. From 2016 to 2018, James led the transformation of General Procurement at Airbus Americas in Washington DC. In addition to his professional role, he is also a doctoral researcher at Munich Business School and Ironman triathlete.
Register for this webinar:
https://zoom.us/webinar/register/WN_wem9TXHgQGaFxXCiw3BdHg
The day before the webinar, you will receive a confirmation email containing information about joining the webinar.
More Masterclasses to follow – watch this space!